Animal parts & carcasses

How to responsibly discard your animal parts and animal carcasses.

The Municipal District of Taber has seen a significant increase in the improper disposal of animal parts and carcasses found on privately and publicly owned properties. From farm livestock to at-home wild game meat processing, improper disposal of animal parts and carcasses can threaten the health and safety of humans and wildlife.

Several environmental concerns include the prevention of disease transmission, such as Chronic Wasting Disease (CWD), the protection of air and water quality, the prevention of unwanted scavengers, and keeping positive neighbour relations, who would otherwise deal with foul nuisances and unsightly premises.

Often municipal staff are unnecessarily burdened with the unpleasant job of properly discarding animal parts and carcasses safely. Improper disposal of animal parts and carcasses on private or public property (including ditches and municipal right-of-ways) can lead to fines for offenders.

For safe disposal, please deliver all animal parts and carcasses to the Town of Taber Waste Transfer Station and Landfill located 1/2 a kilometre west on Highway 864, where discarded animal carcasses will be buried and disposed of properly. For more information, contact the Town of Taber Landfill at 403-223-5569.
The Municipal District of Taber Waste Transfer Stations and Class III Landfills are intended to provide a means for residents to dispose of basic household and farmyard solid waste. The MD of Taber also holds agreements with the Town of Taber and the Town of Vauxhall to allow residents access to their Waste Transfer Stations and Landfills.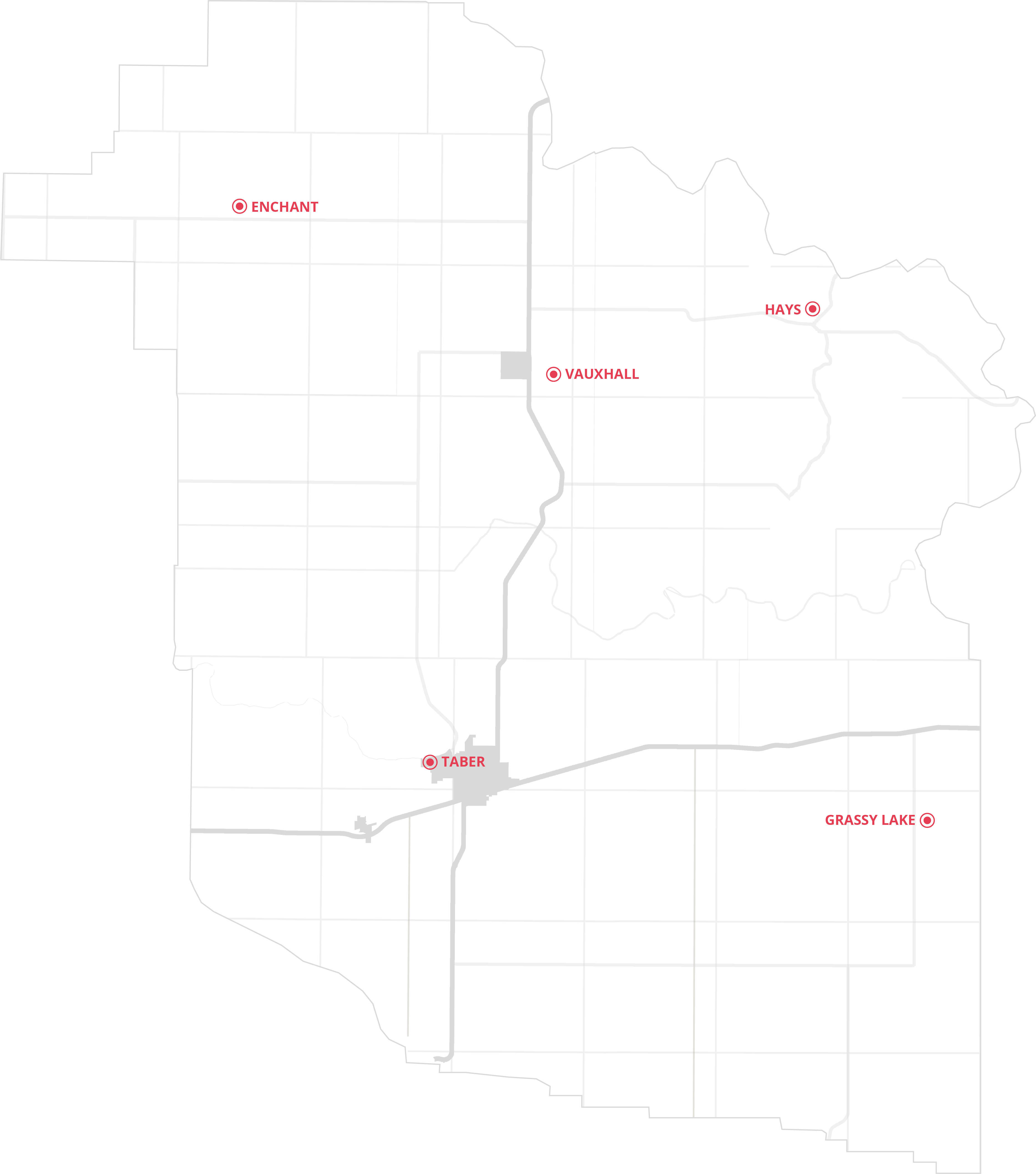 Choose a location for directions, hours, fees, and information on what materials each site accepts.
Learn more about our Recycling Program.
Farmers learn more about our Ag Recycling Program.